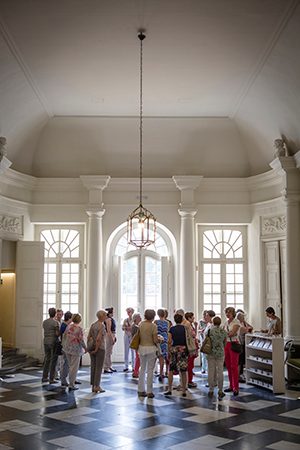 Visits
As an individual visitor you have the right to visit the castle for the many events that take place here. Read more in the Calendar of Events or contact us at info@kasteeldursel.be. Step through the monumental gates to enter an oasis of calm. Picnic overlooking the castle or relax on the vast lawns. Footpaths lead you by the side of the water or down ancient avenues and if you're lucky you will see red squirrels,birds of prey or roe deer.
 See photos of the park or trace the footpaths on a map.
Location hire
Be lord of the manor for a day and invite your own guests to this stunning location. You can rent the castle for,among other things,receptions,seminars,dinners,team-building exercises or photoshoots. Read more.